"Instrumental Guitar Rock with a 1970's Vibe"
Located high in the mountains of Topanga, California, this new group is focused on creating instrumental hard-rocking guitar music with a 1970's vibe.  Utilizing a collection of 10 electric guitars and 5 vintage tube amps, their music has a traditional yet modern sound. Except for the occasional wahwah or phaser, no guitar pedals were used in the creation of this music. Just great guitars, plugged straight into classic tube amps ... and turned up unbearably loud! 
Debut album "Shiny Side Up" was released on June 10th 2022, and is available now!

CD now available for purchase at: www.GayleEllettTheElectromags.bandcamp.com
Currently the group is hard at work on their 2nd album, titled "Friends"
featuring 22 guest soloists from around the world.
Due out in 2023.
Stay tunes for updates!

Licensed & Distributed by PeacockSunsire Records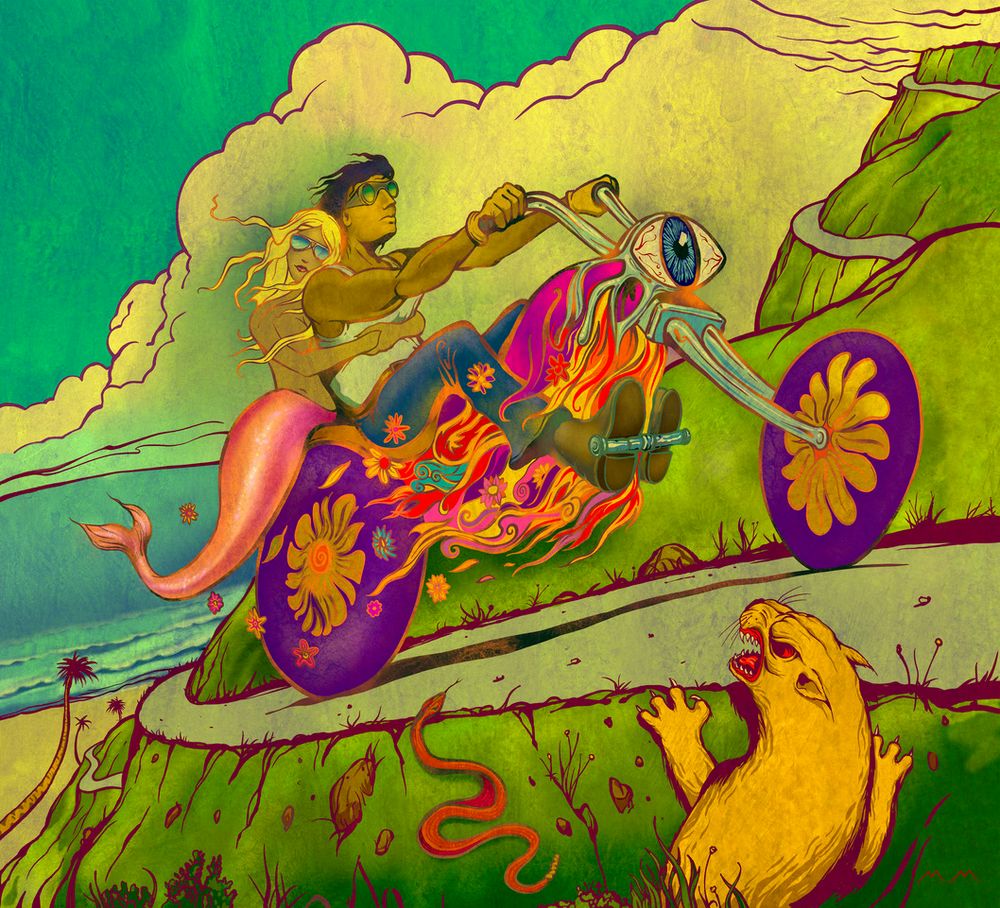 All music composed and produced by Gayle Ellett 
Recorded in Topanga, California and Arlington, Texas 
Album art by Matt Mahurin 
Gayle Ellett: Electric & Acoustic Guitars, Hammond B-3 Organ, Rhodes Electric Piano 
Craig Kahn: Drums & Percussion 
Mark Cook: Bass
Band Name: Gayle Ellett & The Electromags     
CD title: Shiny Side Up   
Release Date: June 2022 
Catalog Number: PSR-1-009 
Website: www.GayleEllettAndTheElectromags.com 
Licensed & Distributed by PeacockSunrise Records    
www.PeacockSunriseRecords.com
Our Music CD ...
Guitars in the Studio